is professor of government and the political economy in China at Trier University and was director of the subproject "Industrial and Technology Policy in the People's Republic of China" at Trier University from 2010 to 2014. His current research interests include the political system and economic reforms in the PRC as well as economic policy/regulation.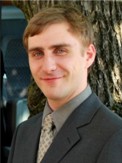 Johannes Buckow joined the project at Trier University from 2012 to 2014, where his research is centred on the analysis of China's technology and innovation policy.
Johannes holds a master's degree in Political Science, Modern Chinese Studies and Cultural Anthropology from the University of Cologne. He spent a total of two years in Taiwan and mainland China both prior to and as part of his studies, and completed internships at the Federal Foreign Office and the Armed Forces Staff Academy. During his graduate studies he was awarded a scholarship by the German Academic Foundation.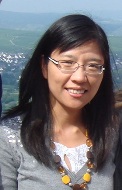 was a research associate with the project from 2010 to 2014 (dissertation: "China's Economic Government: National Industrial Policy, 1987–2009"). She studied German language and literature at Beijing International Studies University in the PRC (BA) and political science and media studies at Trier University (MA).